Conductor in "Personal Worst": Beethoven's "Fidelio" at San Francisco Opera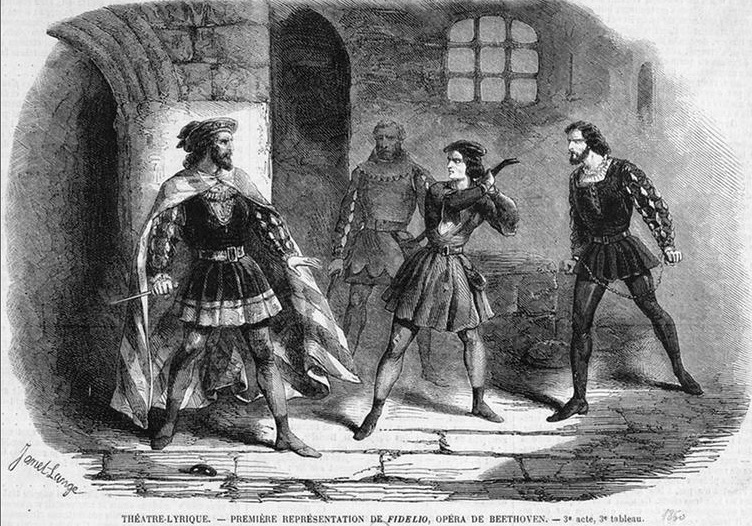 Beethoven's Fidelio  at San Francisco Opera
Review by Janos Gereben: San Francisco (11/9/05)

These things happen. A world-class conductor, an excellent orchestra playing through the first act of an old, well-known opera as if they were not quite present. No big news, but rather unpleasant. Donald Runnicles and the SF Opera Orchestra produced a kind of "personal worst" throughout Act 1 of the Fidelio revival premiere tonight in the War Memorial.
The tension, excitement and transfixing nature of Beethoven's music came through as weak, tentative, disjointed and flaccid. From the overture (falling apart, the brass almost reluctant to join the fray) through a poor Jacquino-Marzelline duet, a dragging quartet, the near-inaudible "rage" of Pizarro by Juha Uusitalo (of unhappy memories from his Dutchman here), all went by on a level below that of a provincial house in Europe on a good night. This company can – and should – do better.
Partial relief arrived with Christine Brewer's Fidelio (cutting an improbable "disguised young man" figure), and her bright "Abscheulicher!" (flatting off on the penultimate note), and then with the prisoners' chorus, featuring fine solos from Sean Panikkar and Eugene Brancoveanu — two outstanding Adler Fellows. Arthur Woodley's robust Rocco made a significant contribution.
Runnicles and the orchestra must have had a halftime chat in the locker room because things improved in Act 2, although never reaching the plateau where these musicians can and do operate most of the time. Thomas Moser, whose past "Ariadne" Bacchus and Peter Grimes in this house make him welcome, has significantly increased in bulk, and — perhaps correspondingly- – thinned out in voice. With an unending "Gott!" entrance, "Welch Dunkel hier!" unfolded properly enough, but without sufficient oomph to elicit any applause. The Opera Chorus dominated in the Finale, and the performance improved to the point of adequacy… but no more than that. It was heavy on dignity and thin on the rapture of freedom. Eric Owens' Don Fernando was noble, sonorous, and impressive.
The ancient John Gunter design still serves well (the transformation of the dungeon into the courtyard is spectacular), and Michael Hampe's direction is fine. But Fidelio, perhaps more than any other opera, is about the music – that's why it works so well in concert performance – and Wednesday night, it was the music that didn't get its due. With two hours of performance and a half-hour intermission, at least, it was over quickly.
CAST
Leonore: Christine Brewer
Florestan: Thomas Moser
Marzelline: Greta Feeney
Don Pizarro: Juha Uusitalo
Rocco: Arthur Woodley
PRODUCTION
Conductor: Donald Runnicles
Director: Michael Hampe
Production Designer: John Gunter
Lighting Designer: Joan Arhelger
Chorus Director: Ian Robertson
* San Francisco Opera debut
Cast, programs and schedules are subject to change
Program at San Francisco Opera Archives